Sunday Escape vol.21: Tulum,Mexioco
#FILLINYOURLIFE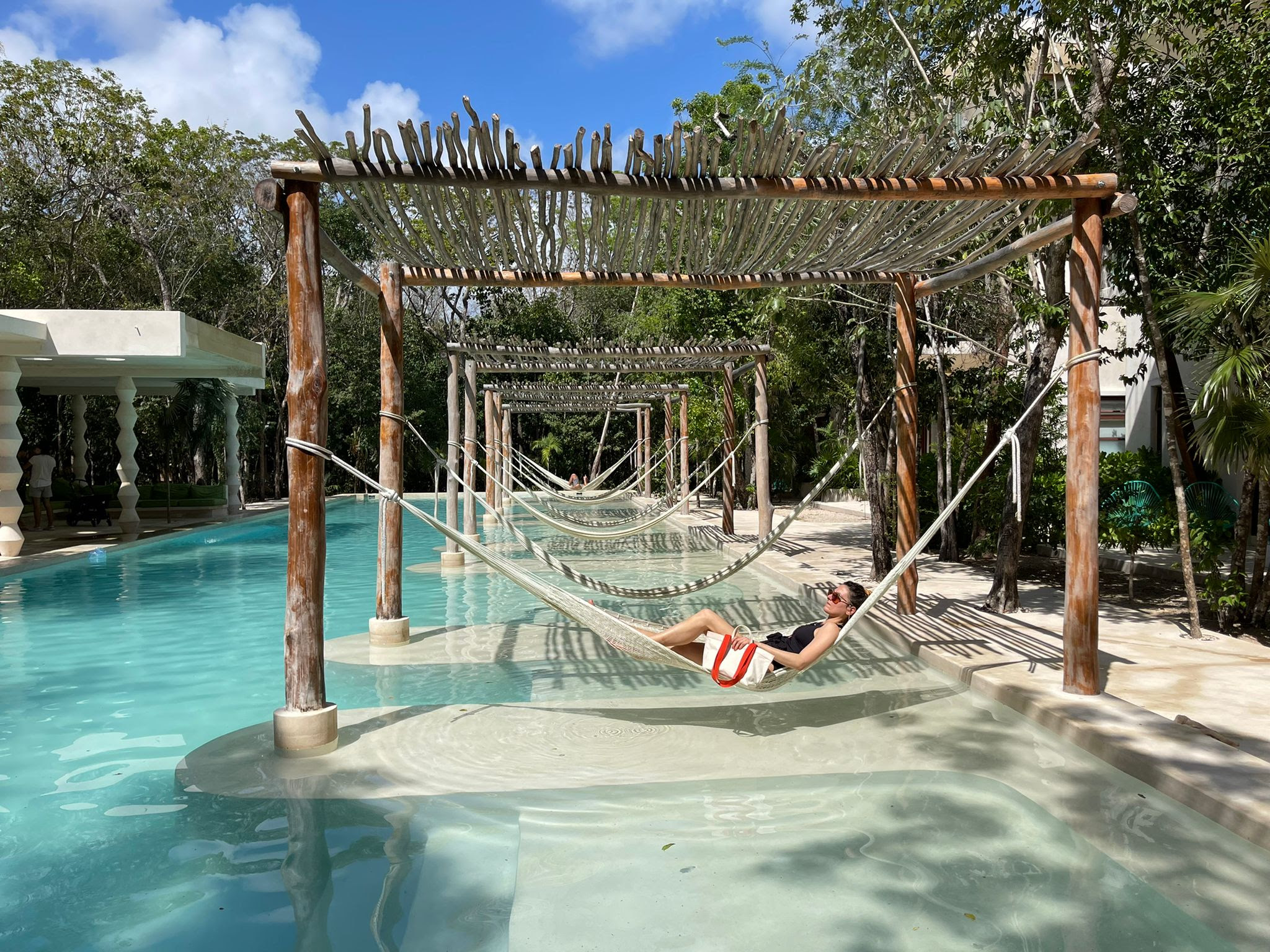 TULUM, MEXICO
#CUVALTRAVELS
Hello Çuval people,

After a long time of not traveling outside of country, this year I had my first long distance trip to Tulum, Mexico.
I'm sure most of you would love to hear more of this wonderful exotic getaway, so I made a list of favorite things to do from visiting historical places to where to eat, drink and rejuvenate your soul.
Enjoy!
How to travel
First of all, either you take THY flights to Cancun, Mexico (first stop, Mexico City with min 1 hour waiting in plane + 2 hour flight to Cancun + 2 hours of bus ride to TULUM) or go to Miami first and fly to Cancun, you need to make yourself ready for almost more than a 20 hour trip to feel get to a heaven.
Where to eat
Burrito Amor
(Av. Tulum Mz 05-Lote 03, Tulum Centro)
When you arrive you can indulge yourself with a shrimp burrito wrapped in banana leaf at Burrito Amor, close to bus stop station in Downtown Tulum. Considering the fact that you loose 8 percent of your body water during your flight, I highly recommend Cucumber & Lime Mexican Fresh Water from the menu for refreshment.
El Camello Jr
(Carretera Chetumal-Cancun Locales 1 y 2 Lte 3 Mza 40, Centro)
If you love ceviche, El Camello Jr this is the best spot in town to get low price authentic, giant portions of fresh fish and seafood like shrimp, octopus and lobster. Shrimp ceviche is definitely a go go. Having a late lunch was a great idea as they say there can be a long line waiting.
La Taqueria
(Beach Zone, North)
Just a great place to grab a bite and try out different types of tacos like steak, shrimp and octopus at a fun outdoor dining area with good music and craft beer. La Taqueria have couple of spots in town but I enjoyed the one at the beach zone more.
Important to keep in mind that weekend nights there's crazy traffic at the beach zone so plan ahead if you want to dine in.
Matcha Mama
(Matcha Mama Pueblo, Andromeda Ote lt 6, Tulum Centro)
A tiny shop with cute interior for a fresh açai bowls and smoothies. You can pick anything in the menu with an option of these two. They have four locations and Matcha Mama Pueblo is on your way to Tulum Archaeological Zone. So nutty Monkey topped with banana, almond butter, coconut and granola will give you all the energy you need!
El Meson del Marques
(C. 39 203, Centro, 97780 Valladolid)
Once an old mansion dating from the seventeenth century and then developed into an hotel, El Meson Del Marques has a very authentic restaurant placed in it's courtyard. After visiting Chichén Itzá, the Mayan pyramids, you can have an early dinner.
The Francisco Canton Park right across has street stands of local artisans and also street music performances.
Where to Visit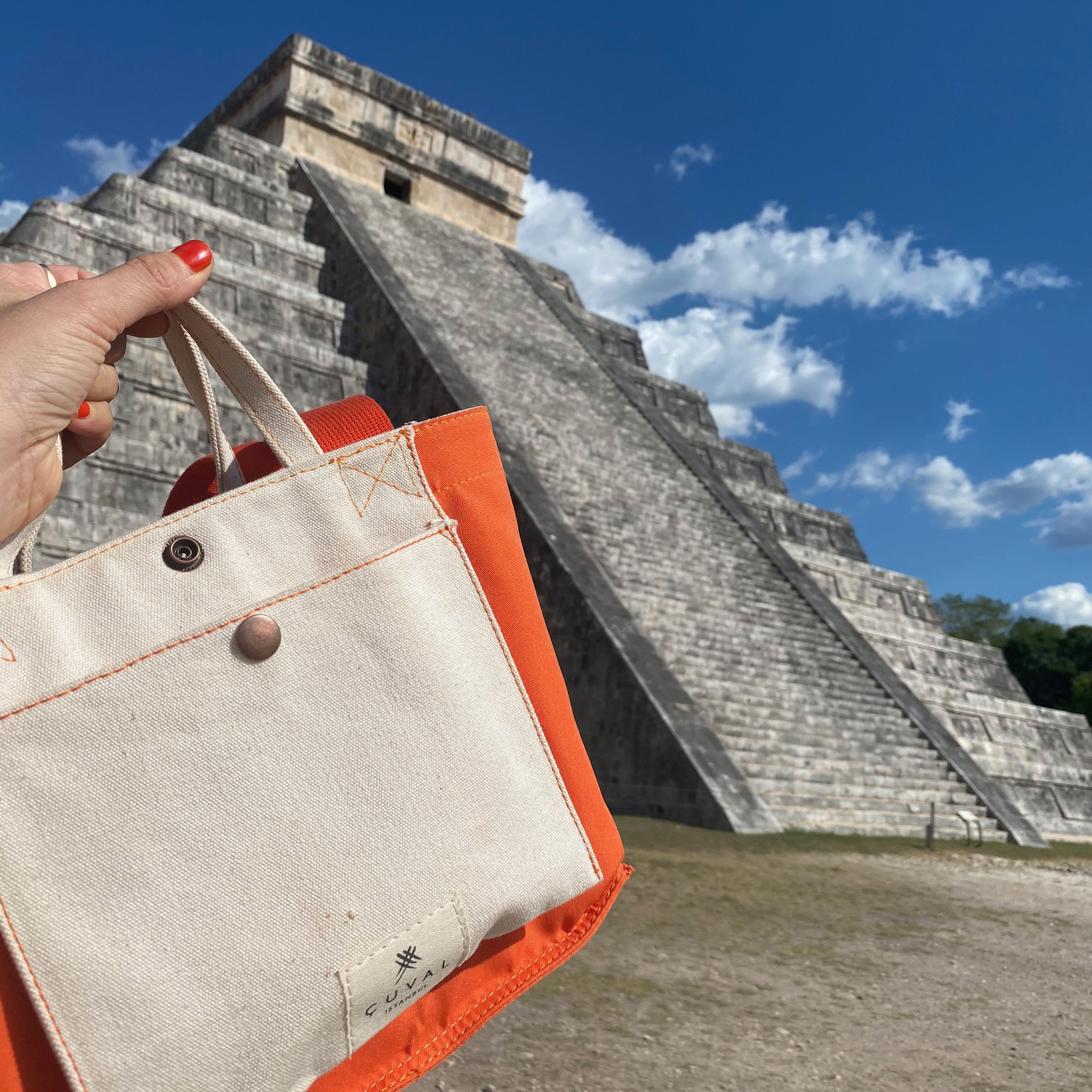 Chichén Itzá
One of the new seven wonders of the world and the second most visited archaeological site in Mexico has the pyramid of Kukuul Kaan - known as El Castillo (castle) it's a brilliant work of architecture and astronomy. The pyramid is so precisely engineered that on the spring and autumnal equinoxes, the sun casts shadows of snake shadows to descend the structure's stairways.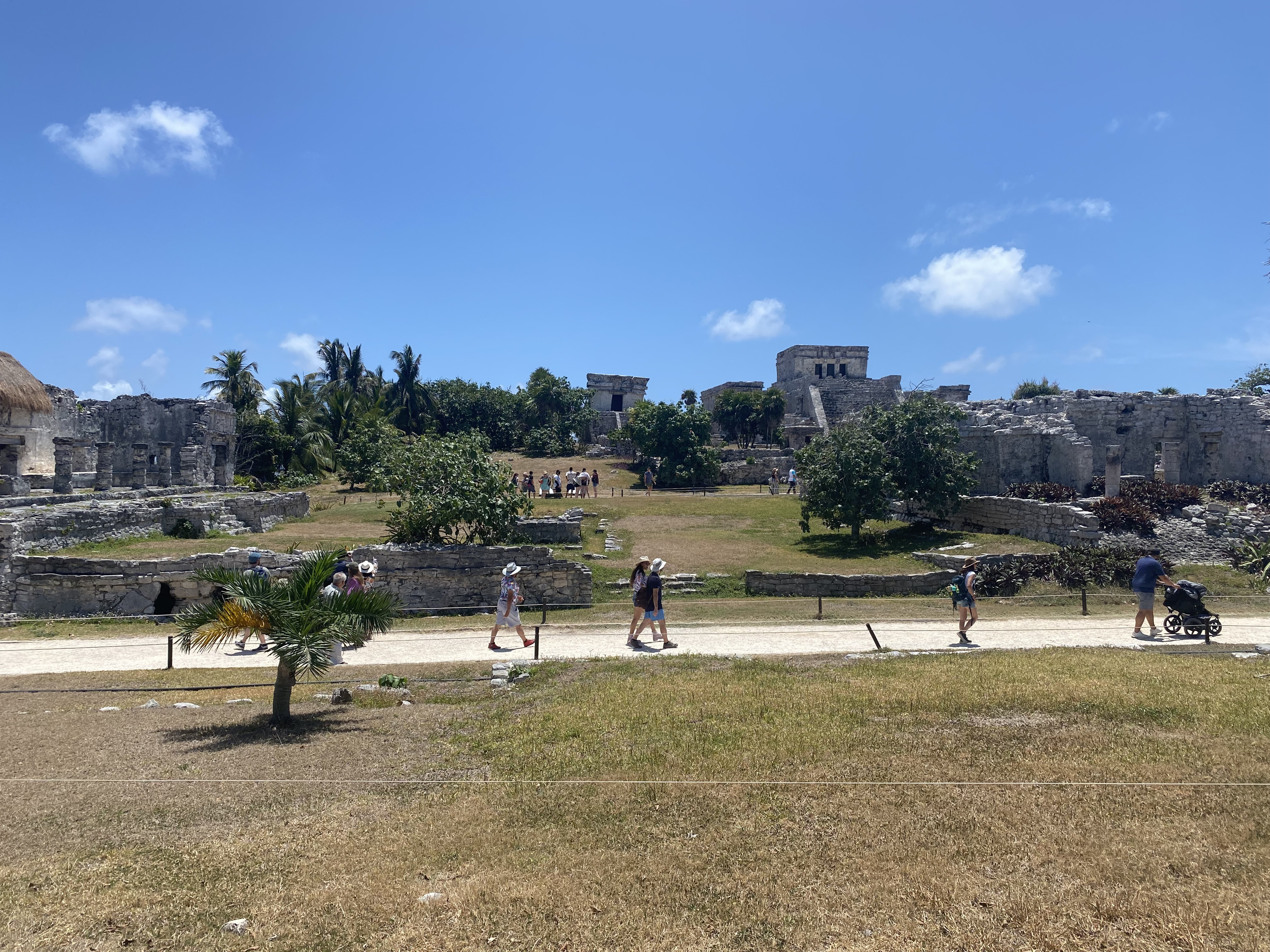 Tulum Archaeological Zone
Being the only Mayan city built on a coast, Tulum Mayans performed human sacrifices to their Gods at Temple of the Frescoes here. In the temple there is a mural painted in three sections: the first level represents the Mayan world of the dead, the middle is that of the living, and the final, highest piece, is of the creator and rain gods.
For me, huge lizards walking around the sight were as much interesting as the ruins.
What to experience
Holistika
(C. 10 Sur Manzana 902 Lote 4, Zona 11, 77760 Tulum)
Holistika Tulum, a hotel, holistic center and community space is a great place for disconnect, reconnect and heal yourself. They have all day activities such as yoga classes, sound healing ceremonies and meditation workshops.
Check out their schedule here and just be there 15 min before your class to make your payment at the front desk.
Eat Avocado Toast w/eggs, Hibiscus/Pomegranate or Mango/Passion Fruit Buho Soda at the Tierra Vegan and Vegetarian Restaurant .
And take a walk in it's huge jungle like garden where you'll hear sounds along with tropical birds and see magical sculptures and colorful murals.
Sfer Ik
(C. 10 Sur Manzana 902 Lote 4, Zona 11, 77760 Tulum)
A giant cocoon like structure, SFER IK Museion is designed by Argentinean ex-pat, former visual artist and self-taught architect, better known as 'Roth', he's also the founder of the luxurious eco-hotel Azulik located at Tulum Beach.
Both hotel and the museum has variety of restaurants in avant-garde cuisines and concepts and beach hotel also has a boutique called Bazaar IK where you can shop artisanal ceramics, macramé and wooden or glass objects.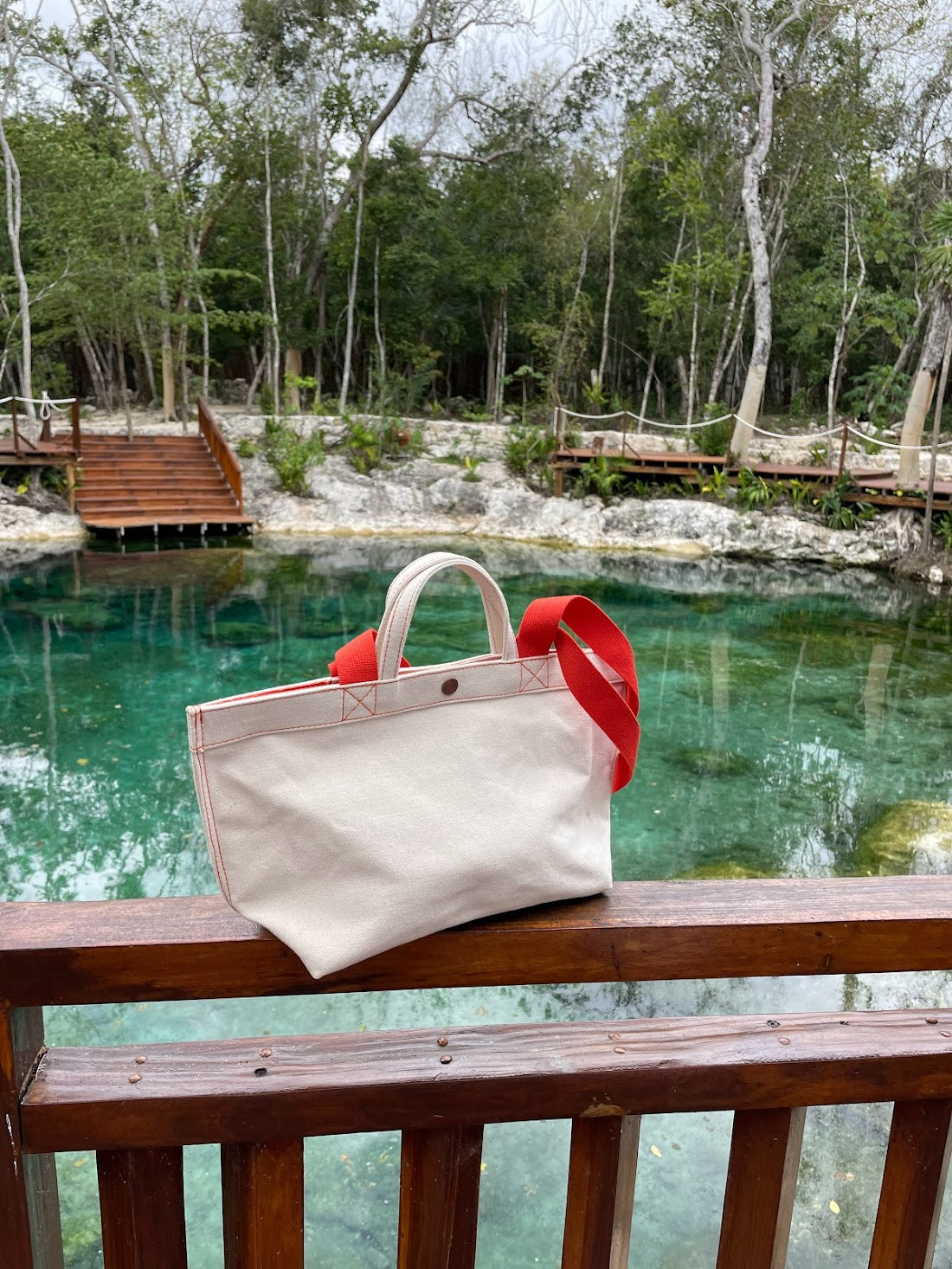 Cenotes
A cenote is a natural pit, or sinkhole that exposes groundwater resulting from collapse of limestone bedrock. Almost entirely composed of limestone, Yucatán Peninsula of Mexico is associated with cenotes where ancient Mayans supplied their water and made their occasional sacrificial offerings.
Photo above is taken at a private cenote where I experienced a Buffo ceremony invited by our hosts and it was a magical experience.
I also visited Gran Cenote, the biggest and most known in the area after one of our sightseeings to cool off. It's a very touristic spot so consider waiting in line for a bit to get in.
Ahau Tulum
(C. 10 Sur Manzana 902 Lote 4, Zona 11, 77760 Tulum)
Placed at Tulum Hotel Zone, Ahau Tulum is beach resort is known for Daniel Popper's sculpture. So while you're there you can swim by the beach or book your space for activities such as biking, windsurfing, paddleboarding, temazcal ceremony or just get a nice massage. Getting a drink at Ahau Restaurant or eat at The Raw Love restaurant (that also has a Tulum Center location that includes a small shop), will complete your day.
Nomade Hotel
(Carr. Tulum-Boca Paila Km 10.5, Tulum Beach)
Another beach resort that has tents, treehouses and suites,