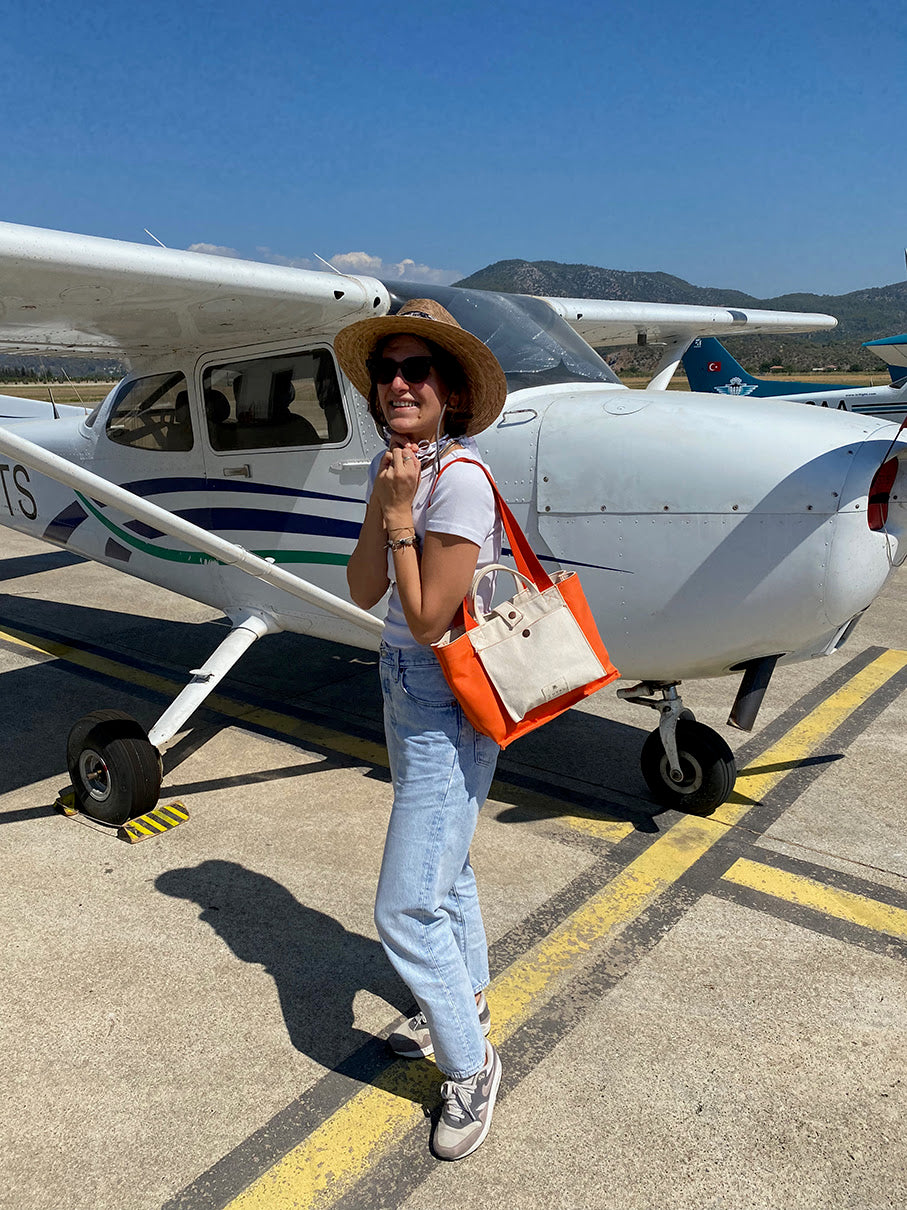 #FILLINYOURLIFE

Dear Çuval lover,
Last weekend I had a short trip that included a fun activity: here is a picture of me, No. 201 Small Orange and the charter that my pilot boyfriend flew over Gulf of Gökova (or Gulf of Kerme). It was an amazing experience seeing this beautiful land on birds eye view and I wanted to share it with all of you :)

Hope you'll enjoy some pics I took from the plane and the news from Çuval's world!
Gulf of Gökova


Here is a great info on the geography:
"The alluvial plain, also named Gökova, which extends to the Gulf's end, is the location of the townships of Akyaka and Gökova, with only a few kilometers separating the two."
via Wikipedia
Reminder
The Journey Summer is still on sale at Çuval Online Shop
Grab your favorite color before it gets sold out!
These two final "Light"printed Kanji Totes are also on sale now!
Wondering who will pick them first :)
in Paris
L'Arc de Triomphe Wrapped is nearing completion in Paris. Photo is by Benjamin Loyseau
A dream come true!
If you haven't heard of it yet Christo and Jeanne-Claude wrapped the most famous monument in Paris.
"It fulfils the "life-long dream" of partners Christo and Jeanne-Claude, who were best known for wrapping famous buildings around the world, following Christo's death in 2020."
Watching on Netflix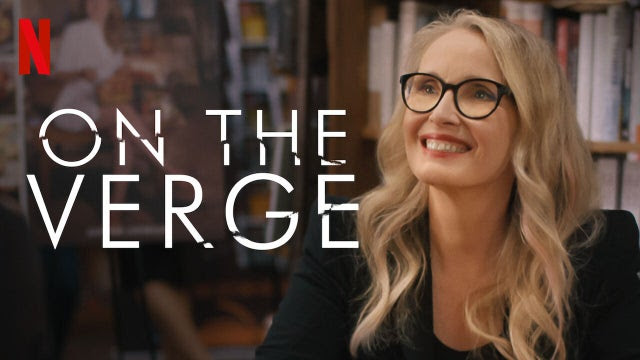 Written, directed and played by Julie Delphy "On the Verge" portrays four women a writer chef, a dysfunctional single mom, and a successful designer who's financially attached to her mother. Going through their midlife crises in their 40s they're all in different stages of separation and it's all very real.

Breakfeast in Marmaris
From last week's trip, on our way to Datça... we devoured whats on table before I had a chance of taking a better picture - oops!
That's all for now folks!
Love from
-- Ayse --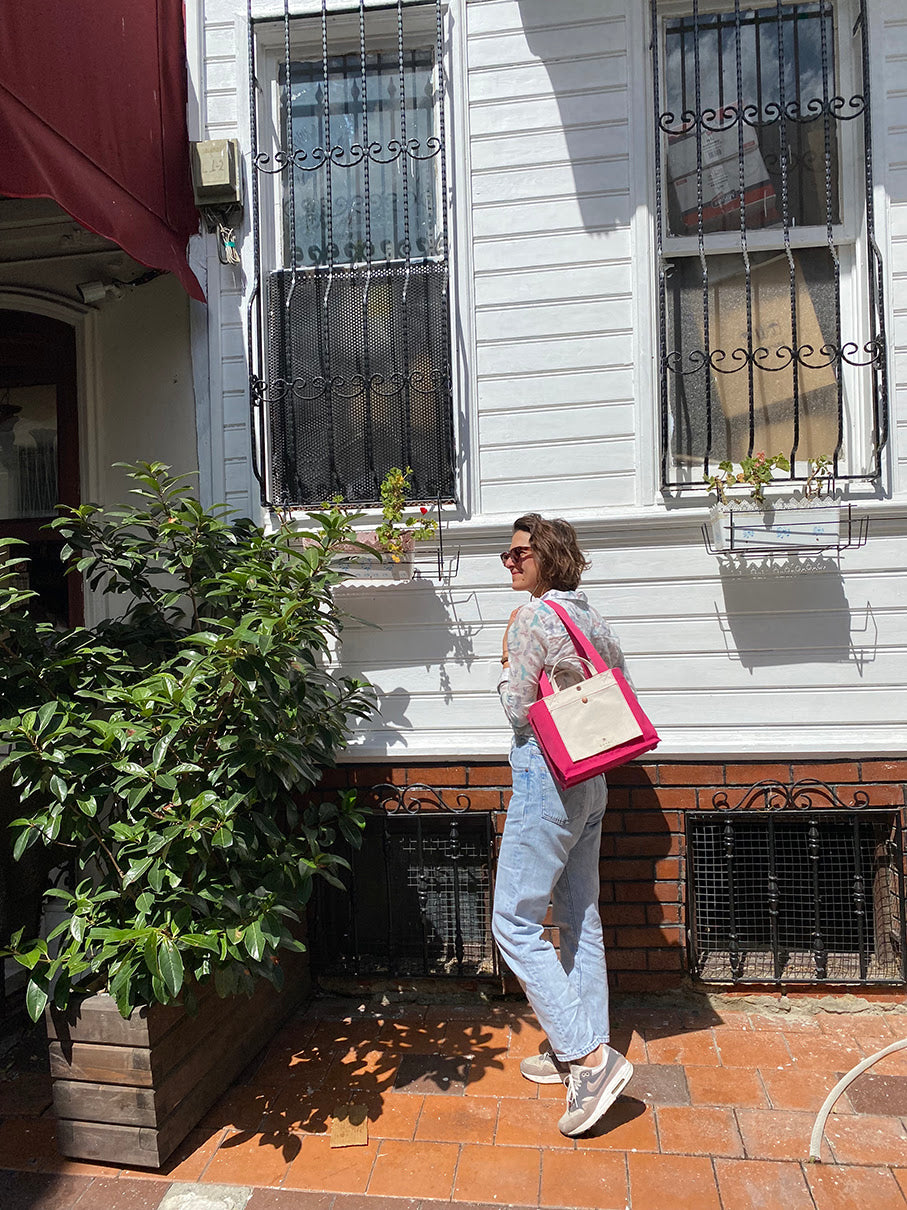 #FILLINYOURLIFE Dear Çuval lover,Reaching the finals days of summer after heavy rains in Istanbul we've got some fresh air to walk around and enjoy the welcoming of September. It's the best tim...
Read more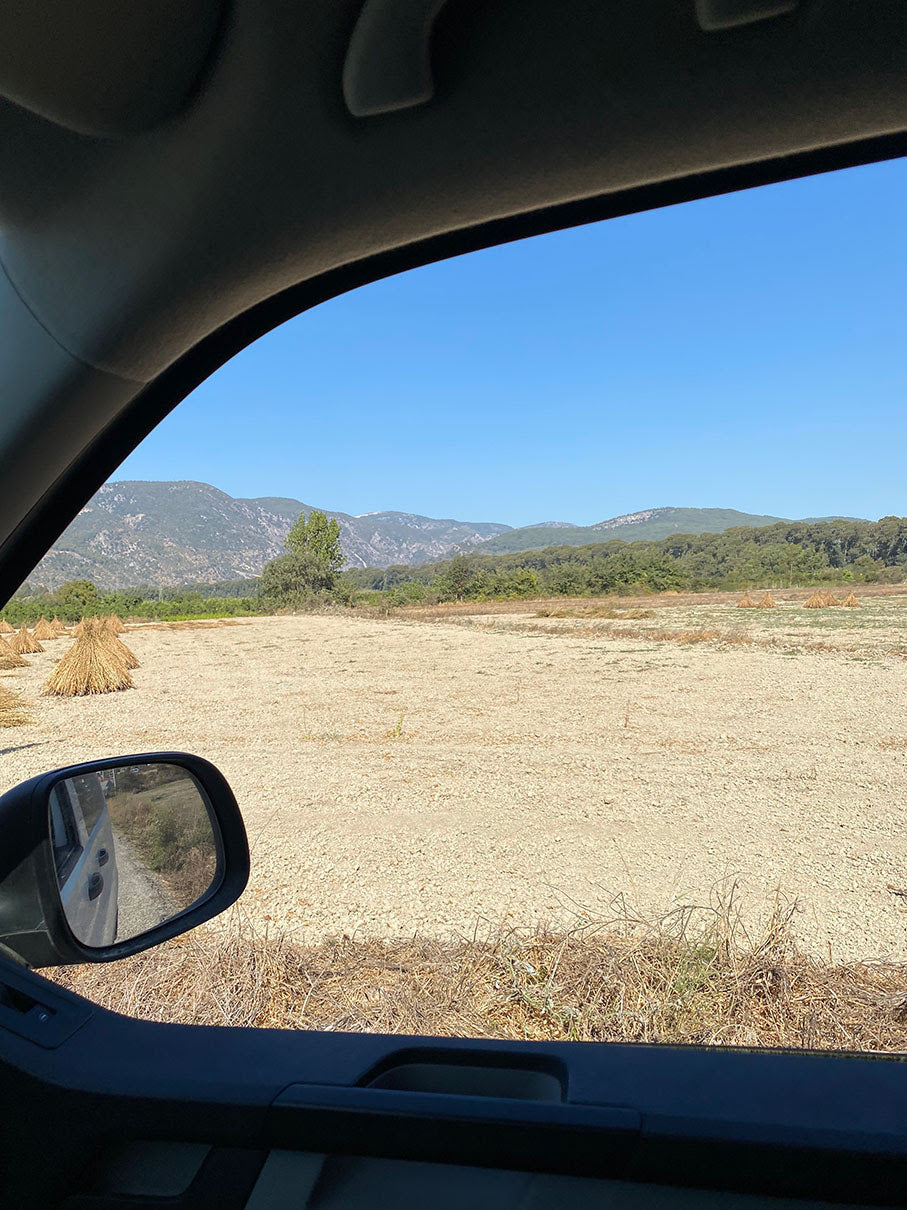 #FILLINYOURLIFE Dear Çuval lover,Final days of summer have been quite busy with traveling that included a wedding in Bodrum, a road trip to Fethiye-Kaş and kite surfing lessons in Akyaka.I was h...
Read more