#FILLINYOURLIFE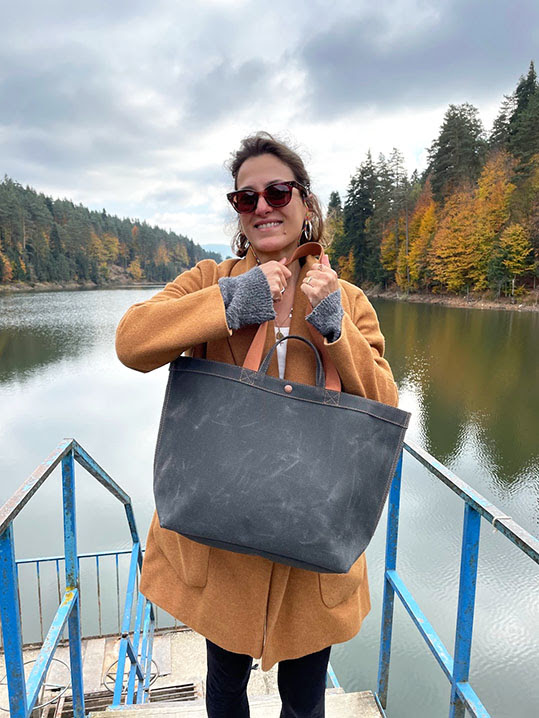 Dear Çuval lover,

This past long weekend I was out of city and on the way to Eskişehir. Passing through the long highways and in between small towns I found myself in this dream like pond near Bilecik.

No. 203 Medium Black Truffle was accompanying me to this beautiful scenery... the quietness of the environment and the smell of the woods were sensational!
Now back to city writing from my Çuval Shop, I am grateful to share some of the sounds, sights, people and towns along the way. Hopefully it will inspire you to plan your next getaway.
Bozcaarmut
In the District of Pazaryeri, Bilecik Province in Turkey Bozcaarmut is a small village that has this natural wander.
 
Eskisehir

We were all celebrating 29 October Republic Day and this old fella was in his best holiday suit for the occasion :)

Eskişehir means "Old City"in Turkish and this city was founded by the Phrgians in at least 1000 BC - estimated to be older than 4000 years. It is the site of Turkey's first aviation industry.

The Porsuk Stream is flowing through the city, creating a very romantic walk for lovers and the flat land provides convenient biking across the city.

With the restoration of old factories, very nice bars have emerged. No.201 Small and No.203 Medium are chilling out at Varuna Gezgin founded by a group of volunteer travelers who delved into dreams by looking at the world atlas, and one day set out to make these dreams come true.

 

In The Void


I was very impressed by this nightclub In The Void, located in Bar Street. As the city has great universities like Anadolu University, the population is mostly college students which gives the city's young and modern energy.
I really wanted to visit Odunpazarı Modern Museum but the holiday weekend was not a good idea. So I can't wait to have another trip to Eskişehir.

 

Izmir

Chebureki is a deep-fried dough folded over with a filling of ground or minced meat and onions in a crescent shape. It's my favorite dish and just learned that it's a national dish of Crimean Tatar cuisine - so it's not Turkish or Greek :)

Content and happy as I am in a small local street Çibörek shop with No.203 Medium Tote (Reversed)

 

We're still hiring!
Looking for a young and energetic Creative Intern who will join our family as a part time Shopkeeper. 

 

Thanks for reading along.
Enjoy your Sunday!
-- Ayse --